OUR TEAM IS MADE UP OF EXPERIENCED PREFESSIONALS
Our forward-looking leadership team is made up of dedicated, focused, and experienced executives, who work with each other and bring their wealth of knowledge and experience together with other employees to make a difference for all our stakeholders.
GOKE DELE
CHIEF EXECUTIVE OFFICER
Goke has over 17 years of experience in the energy sector, with a solid track record of increasing productivity and growing bottom line while spearheading operational improvements. He has core competencies in visionary leadership, global strategic alliances, and high-stake negotiations. He also managed a multi-million lubricant and pharmaceutical operational company for a period of 17 years and is currently the GCEO of Quest Oil Group, Lagos.
Goke is an entrepreneur and venture investor in different sectors in the United States and Africa. In 2005, he founded a Home Health Service Company in Virginia that provides specialized services to citizens on Medicaid & Medicare to government-funded health care subsidies in the United States. His Health Services Company is continually rated in the top 5 out of 100's of other competitors. He is currently a director at a successful production and distribution company in Ghana called Ever Green which has been in business for over 20 years.
He holds an MSc. in Health Administration from Strayer University Washington DC & a BSc. in chemistry from Longwood University, Virginia.
VICTOR OHAKIM
Head, Downstream Operations 
Victor Ohakim is a Professional with 20+years proven track record in sales / business development roles in Nigeria's petroleum downstream sector, covering the wide spectrum of Fuels Marketing Value Chain.
He has been part of business management and sales origination teams at several physical oil product trading & storage companies i.e Pinnacle Oil & Gas Limited; Bulk Strategic Reserve Limited; Ontario Oil & Gas Limited; Global Fleet Oil & Gas Limited(Energy Group). His broad exposures arm Victor with a unique aptitude for value capture in the oil product markets and value chain. He has over the years built a pedigree within and outside of the sector as a paradigm shift in sales management; a thought leader and relationship manager par excellence: serving the industry's largest marketers;  a strong network of traders and channel off-takers. 
Victor is an Alumnus of the Federal University of Technology Owerri (FUTO) where he obtained a Bachelor degree in Electrical / Electronics Engineering and a Master's of Business Administration. He also has a Certification in Entrepreneurial Management from the EDC of the prestigious Pan Atlantic University.  
Ikpehai Daniel Edegbai
Head, Finance
Ikpehai Daniel Edegbai is a certified management consultant and a fellow of the Institute of Management Consultants. He is also a fellow of the African Centre for Supply Chain and a Trade Finance Specialist, having gained several certifications from the International Import-Export Institute, Dunlap Stone University Arizona, namely; Certified International Trade Manager, Certified international Trade Finance, and Trade Logistics Specialist. He has a combined work experience of about seventeen years, spanning through commercial banking, manufacturing, academia, logistics & supply chain, and oil and gas. He has over the years developed competence in trade finance, material resource planning, finance, logistics, cost containment and KPI development, capital raise, financial modeling, and data analysis. As a logistics and supply chain specialist, he is the uncelebrated brain behind the innovative over-board delivery of break-bulk cargo at the Apapa port.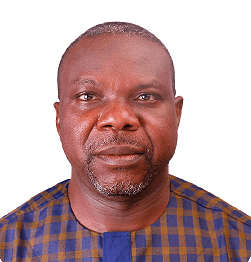 ENGR. GEORGE AMARA Ph.D
HEAD, GAS & POWER
Engr. George Ogbaji Amara is a PMI Certified Project Manager, Asset Manager, a certified Arbitrator with Chartered Institute of arbitrators, UK; a Registered Engineer with the council for the Regulation of Engineering in Nigeria, COREN; Member, Nigerian Gas Association, NGA; Member, Nigerian Society of Engineers, MNSE; Member, The Institute of Engineering and Technology IET; Member, The International Society of automation ISA, a certified technical and personnel auditor, amongst others.
A highly experienced multi-disciplinary Engineer/Manager who had at various times supervised Oil&Gas and Power facilities such as Nigeria LNG Limited, Bonny Island Plant Complex; SPDC new process facility, Bonny Island Terminal; TOTAL Nigeria EGINA FPSO Engineering Design; PNG Gas Limited 30mmscf Egbaoma Gas Processing Plant, etc. for over 18 years. He holds a Bachelor of Engineering degree from the University of Agriculture, Makurdi, Nigeria B.Eng. (Electrical/Electronics), and a top-up B.Sc. (Electrical/Electronics) from Pebble Hills University, Newark, USA. He also holds a Master of Science degree MSc (Project & Dev. Mgt.), a Doctorate degree (Ph.D.) in Project Management from Atlantic International University, Hawaii, USA, and holds a second master's degree in Energy & Petroleum Economics (MEPE) from Delta State University, Abraka, Nigeria.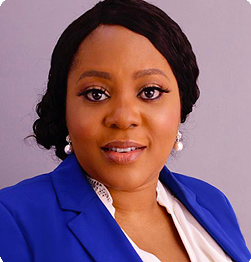 DR. OCHUWA GEORGE Ph.D
GM, Corporate Service
Ochuwa is the Chief Operations Officer Quest EPCI and General Manager Business Operations. She is an experienced business leader, international keynote speaker, and certified lead auditor with over 15 years of experience in leadership, organizational development, and strategic planning.
Prior to joining Quest Oil Group, she was the General Manager of Business Operations in an EPCI company where she led the development and implementation of Health, Safety, Environment, Quality, and Human Resource, Management Systems in line with international best practices to enhance corporate performance.
Ochuwa is skilled in successfully navigating large and small corporations through periods of accelerated growth. Ochuwa holds a B.Sc. in Microbiology from the University of Benin and an M.Sc. & Ph.D. in Environmental Toxicology & Pollution Management from the University of Lagos. She is a member of HR.com, Nigerian Institute of Safety Engineers, and Society for Environmental Toxicology and Pollution Mitigation.
Danielle Dan-Archibong 
Legal & Compliance Advisor
Danielle Dan-Archibong is the Legal & Compliance Advisor of Quest Oil & Engineering Services Limited. Following her call to the Nigerian Bar in 2008, she has acquired a deep knowledge of various aspects of law, including corporate and commercial law, corporate governance, oil and gas law, real estate law, compliance, and litigation. Danielle Dan- Archibong has a sound and invaluable understanding of intricate and complex legal issues in these areas of practice.
She worked with Paul Usoro & Co, a leading law firm in Nigeria, where she cut her teeth in transactional and advocacy practice. Danielle studied law at Kwame Nkrumah University of Science & Technology, Kumasi, Ghana, where she obtained her Bachelor of Law degree in 2007. She later obtained a Master's Degree in Oil and Gas Law from the University of Aberdeen, United Kingdom".
OUR 
GOVERNANCE 
Conducting business in an ethical manner
Our primary goal is to meet Nigeria's energy needs in a smart and responsible way
→