At Quest, we pride ourselves on professionalism and great customer service.
We provide full-scale Supply, Installation, Operation and Maintenance of Mid to High High-Capacity Diesel/Gas-Fired Generators and Providing IPP solutions to the Industrial customers, as well as Manpower Supply and Secondment of Technical Manning Crew, Leasing, Installation, Inspection, and Maintenance of Mid to High-Capacity Diesel/Gas-Fired Generators.
We provide clean and efficient power for facilities and reduce organization power costs. We provide gas infrastructure developments through the deployment of natural gas and power generation infrastructure including gas pipelines, LPG & CNG infrastructure, etc. to industries and other commercial gas users.
We deploy our technical expertise to support our client companies in the procurement and installation of Gas-fired Boilers, Heaters, etc., for business operations. In addition to supplying our customers with natural gas at very competitive prices, we also provide embedded power solutions (IPP) to our clients.
We also specialize in the development design, integration of high-speed and automatic packaging equipment. Furthermore, we specialize in the development, design, integration of high-speed and automatic packaging equipment.
We have operated and maintained 65 Megawatts LHP diesel generator in commercial offices and server backup stations in over 15 states across Nigeria. In addition, we have capacity to deliver renewable power supply such as Solar, Wind turbines, etc.
Provision of Embedded Power Solutions (IPP)
As part of our support to companies and businesses, we offer sales or lease options of power equipment (diesel/gas powered generators) of all specifications.
Generator Lease & Sales
We offer for sale high-end OEMs spares parts/ components for diesel and gas-powered generators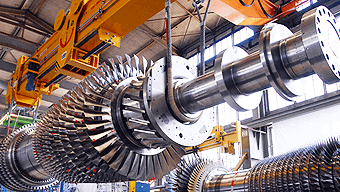 Repair, Service & Maintenance of Generators
Repair, Service & Maintenance of Generators: We operate core engineering services to include repair of all specification and sizes of power equipment on and off client's facilities.
INSTALLATION
Quest currently operates a 6.5 megawatts independent power project (IPP) generation in Abuja with combined heat and power (CHP) and tri-generation.
Our portfolio includes a combined capacity of 65 megawatts of diesel power generation, servicing various clients across the finance and FMCG sector.
LIGHT UP LAGOS
As part of the Lagos state initiative to light up Lagos. Quest has engaged in a partnership with Lagos state to light up one of the largest local government in Nigeria, maintaining over 1,000 street poles.
As a certified JCB Power Dealer for Nigeria, we offer an extensive range of high specification diesel generators to meet customer requirements for any power application in Nigeria. This partnership deepens our footprint and experience in providing efficient, competitively priced power solutions with an excellent preventive maintenance culture.
Leveraging JCB's achievements over the past 75 years as a global brand covering four continents including Africa and more than 750 dealers around the world, we believe in always looking ahead to the next development, the next level of success.
Our range of generators which includes compact, heavy duty power systems, and others, provides superior performance, low fuel consumption, increased capacity, reliable and durable power source, and low noise.
Each of our generator is built to the highest specification to deliver outstanding reliability, high performance and increased efficiency.
Quest Gas and Power is focused on delivering excellent energy solutions and services across the oil and gas sector, banking industries, manufacturing, beverages, stakeholders and communities in Nigeria and beyond.
OPERATIONS & MAINTENANCE
Operation and Maintenance of LHP, HHP Diesel & Gas
Generators
We have operated and maintained 65 megawatts LHP, HHP Diesel and Gas generator in commercial offices and server backup stations in over 15 states across Nigeria
ENERGY
FOR ALL
Providing sustainable energy solutions across the Oil and Gas value chain
The acquisition of ASCON is in fulfillment of our goal of providing affordable, clean, reliable, and sustainable energy to all in line with the United Nations Sustainable Development Goal (SDG) 7. Following this acquisition, we aim to set the pace for innovation in downstream space, as well as provide efficient energy solutions
→