Our goal is to maintain a track record of excellence through innovations & exceptional service.
The company provides quality Jet A-1 to airlines in major aviation depots in Lagos, LOS, and Abuja. Among our state-of-the-art mobile fueling equipment are top-performer bowsers and dispensers, which have impacted greatly on service efficiency.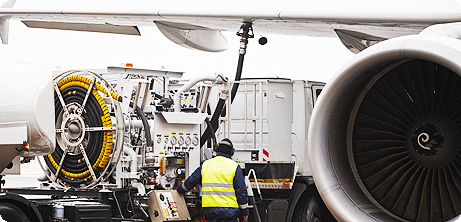 Quest Aviation is specialized in supplying, and marketing Aviation Turbine Kerosene (ATK) for over 10 years. Our primary aim is to satisfy our customers by supplying them with the following products and services at the major international and local airports:
High-quality Aviation fuels, under the most stringent Safety and Environmental standards.
A complete range of services dedicated to Aviation (aircraft refueling solutions, etc.).
OUR PARTNERSHIP
In addition to being a certified operator under IATA standards, we also have an active partnership with IATA/JIK, as well as NUPENG.
The mission of the JIG is to promote safety, quality control and efficiency at aviation fuel facilities and develop greater global standardization of aviation fuel operating standards. JIG establishes Aviation Fuel Quality Control and Operating standards endorsed by IATA.
Aviation oil companies perform inspections of their airport facilities to ensure that they are operated in accordance with JIG procedures. It is worthy to note that since Quest Aviation started its operation, no incident of product quality has been recorded. This is solely because we ensure that our product quality is maintained and its source is certifiable and traceable at all times.
Logistics
Bridging of product from Terminal to air fleet through dedicated trucks that provide efficient haulage services
Storage
We store the products at our various air fleet facilities without contaminants

fueling
Our fueling services are carried out under stringent safety and environmental friendly standards.
TRUSTED WITH
QUALITY
Raising the bar on safety 
Safety is paramount in all our business operations. Providing the best quality aviation fuel, safe delivery, and handling, remains a key factor that sets us apart from the rest.
→