OUR VARIOUS PRODUCTS AND SERVICES.
We engage in the storage, trading and supply of petroleum products including manufacturing of lubricating oils and petrochemicals; bulk/retail sale of petroleum products including PMS, AGO, LPG, Base Oils, Gas Distribution and Marketing LPG and NG; Offshore and Onshore Oil Services; Gas Processing; Equipment Supply Services and Other Engineering & Technical Services For The Energy Sector.
Retail
We engage in the Trading, Supply, Storage, Marketing, and Distribution of crude and refined petroleum products such as PMS, AGO, DPK, ATK, and other heavy products. Our services include retail supply such as refilling from stations, vessel bunkers, and delivery to platforms using vessels and barges.
TRADING & SUPPLY
Optimizing the trading and supply of raw and refined petroleum products in the global market. Our products are sourced from refineries and trading partners locally and internationally.
– Trading
– Supply
– Logistics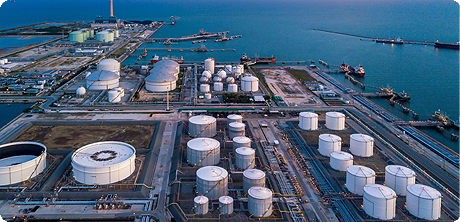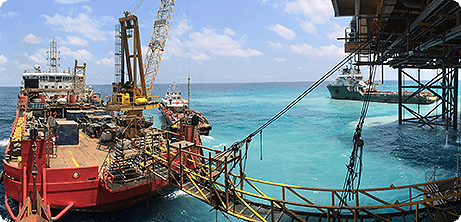 Exploration and Production (E & P)
Quest E&P is an indigenous independent oil & gas company incorporated in 2017. We focus on exploring, exploiting and developing oil and natural gas reserves in a sustainable way. Our Exploration and Production activities are grounded in the best business practices, good governance and strong commitment to social and environmental responsibilities.
Gas & Power
We provide clean and efficient power for facilities and reduce organization power costs. We provide gas infrastructure developments through the deployment of natural gas and power generation infrastructure including gas pipelines, LPG & CNG infrastructure, etc. to industries and other commercial gas users.
EPCI
QUEST EPCI specializes in Onshore, Swamp, Offshore (Topsides and Subsea) scopes and is competitively engaged in EPCI operations across the energy (oil, gas and power) industry. QUEST EPCI operates its business activities across the sectors (downstream, midstream and upstream) of the oil & gas production industry.
ENERGY
FOR ALL
Providing sustainable energy solutions across the Oil and Gas value chain
The acquisition of ASCON is in fulfillment of our goal of providing affordable, clean, reliable, and sustainable energy to all in line with the United Nations Sustainable Development Goal (SDG) 7. Following this acquisition, we aim to set the pace for innovation in downstream space, as well as provide efficient energy solutions
→